Download Badges for your site or email signature
Get CoresRI digital badges to display on your website or in your email signature.
Web badge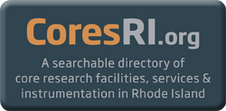 Copy the code below and paste it onto your website:
Email Badge
Right click on the image and select "Copy image url..." Follow your email client's instructions for adding the image to your signature. Don't forget to link the image to "https://www.coresri.org!"